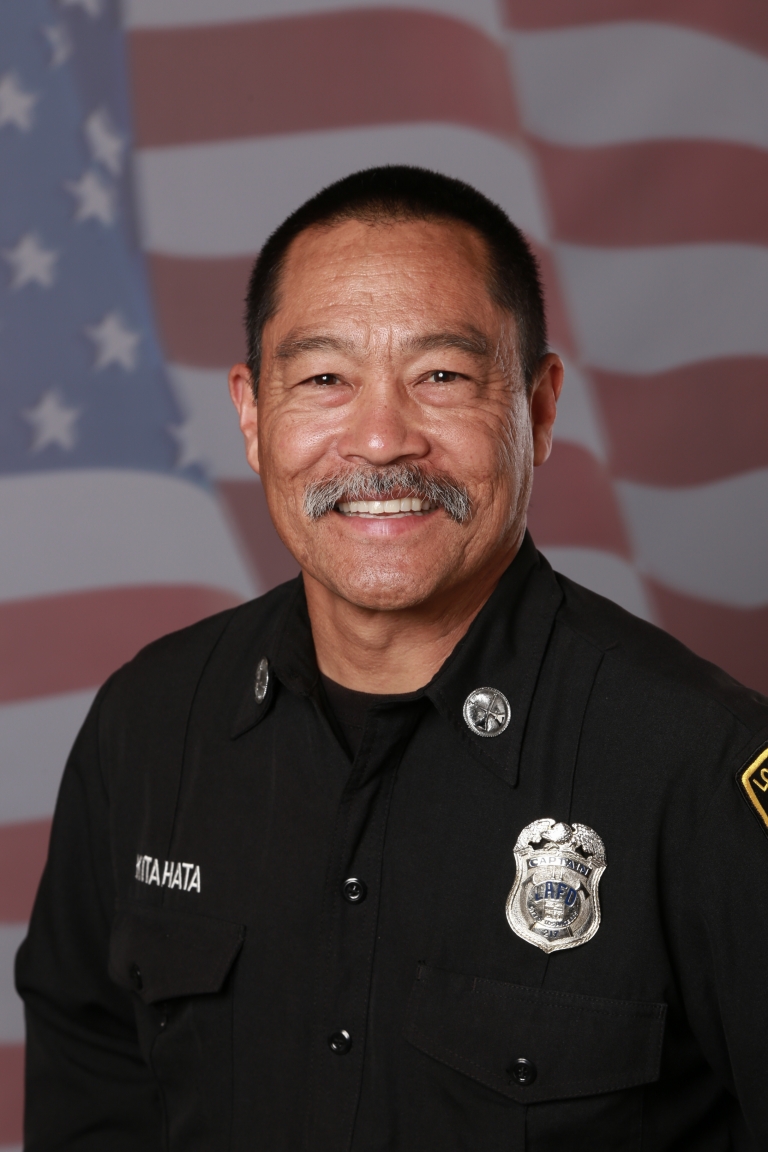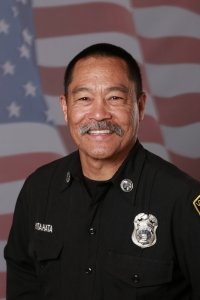 My nomination for 2020 LAFD Firefighter of the Year is CII Tommy Kitahata.  I feel compelled to honor this man that I have looked up to for 25 years as not only the epitome of the an LAFD Firefighter but more importantly as a man that I strive to emulate.  One of the most remarkable things about Tommy is that in 25 years, I have never come across anyone who has a negative thing to say about him.  The word that I believe best describes Tommy is VIRTUE: behavior showing high moral standards.  What I have come to realize is that Tom's passion in life is humbly helping others and he has no desire for acknowledgment.  He truly exemplifies the qualities of the LAFD Firefighter of the year.
Tom Kitahata encompasses everything good in the LAFD and those that work for him or around him are all the better for it.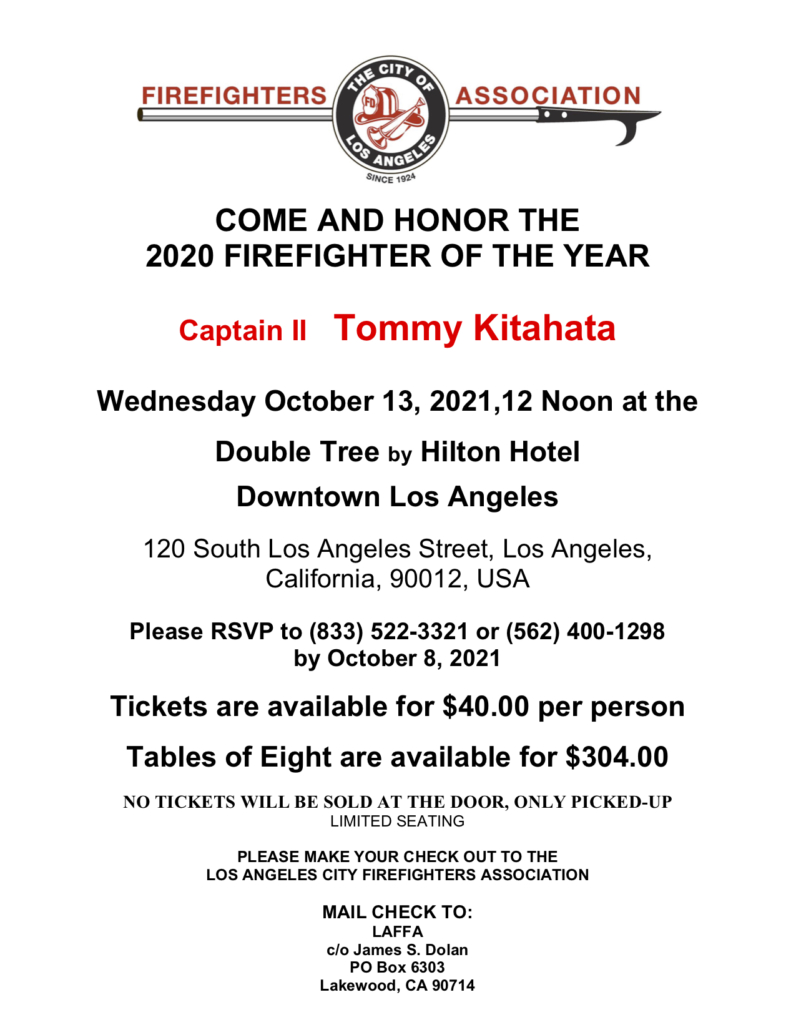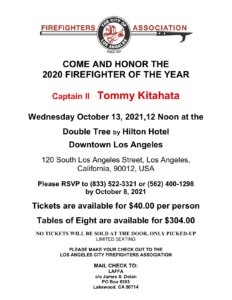 *UPDATE, 10/4/21: This event is sold out.
https://www.losangelesfirefighters.org/wp-content/uploads/2020/11/Kitahata-Thomas-35T3RV01598-scaled.jpg
2560
1707
Mike Bullis
https://www.losangelesfirefighters.org/wp-content/uploads/2020/11/logo_2.png
Mike Bullis
2020-11-06 16:43:48
2021-10-05 12:30:54
2020 FIREFIGHTER OF THE YEAR – CII Tommy Kitahata, FS 69-B