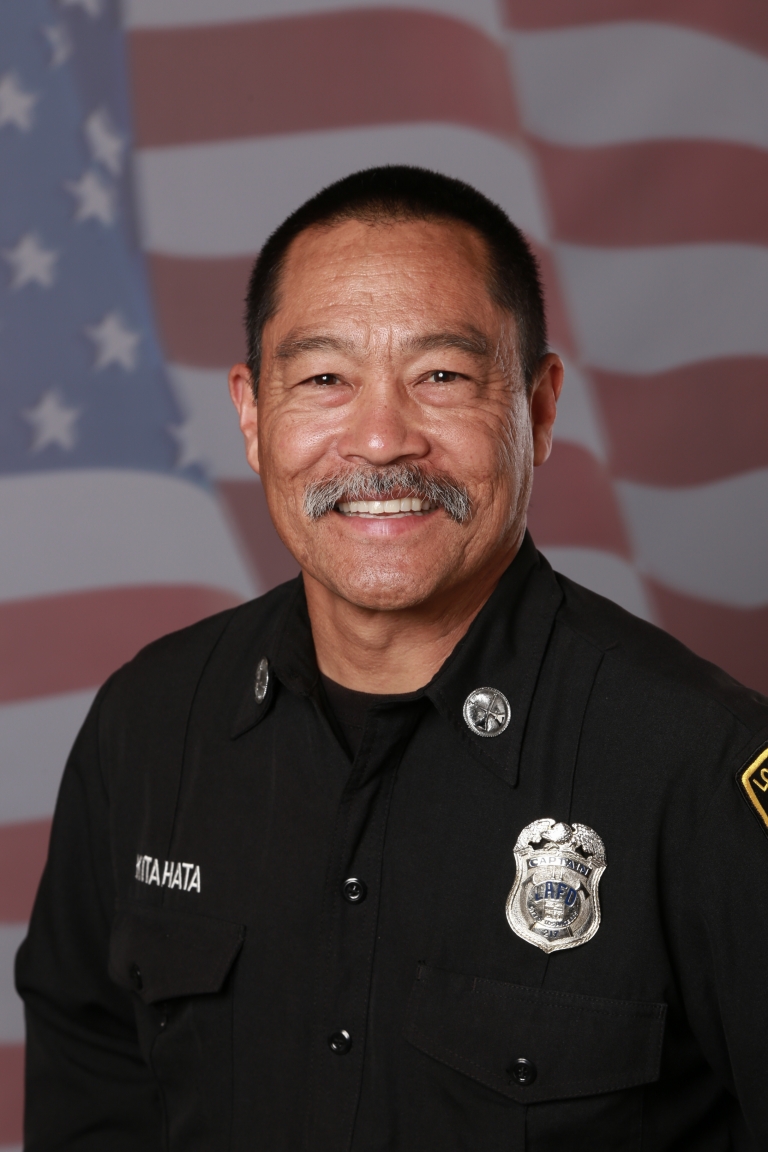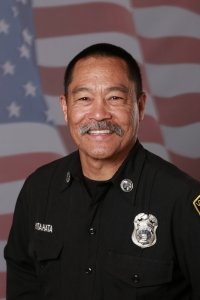 My nomination for 2020 LAFD Firefighter of the Year is CII Tommy Kitahata.  I feel compelled to honor this man that I have looked up to for 25 years as not only the epitome of the an LAFD Firefighter but more importantly as a man that I strive to emulate.  One of the most remarkable things about Tommy is that in 25 years, I have never come across anyone who has a negative thing to say about him.  The word that I believe best describes Tommy is VIRTUE: behavior showing high moral standards.  What I have come to realize is that Tom's passion in life is humbly helping others and he has no desire for acknowledgment.  He truly exemplifies the qualities of the LAFD Firefighter of the year.
On the job, Tommy has always been the department's "go-to" guy.  Some of his LAFD accomplishments include:
32 year veteran
Instrumental in the set up of the first COVID 19 testing stations in Los Angeles and he continues to manage the Dodger Stadium Super Site 6 days a week. He has gone above and beyond to help not only LAFD members but their families in need of tests and support.
Has been a member of every funeral detail for the LAFD for as long as I can remember, and assists with funerals throughout the county using mostly his own time and not getting paid.
Assisted with multiple A/O Exams (written, practicals and 3 whole score)
Team member of the FEMA (CATF-1) team and has been been deployed to render aid throughout the United States.
Instructor of multiple USAR Courses
Tommy's Non-Departmental Volunteer Activities include:
Boy Scouts of America:

Assistant Scoutmaster of the Year for Ventura County-2019
Assistant Scoutmaster-Troop 716 2008-2019
Coordinator- Annual Joshua Tree rock climbing trip 2008-2019
Certified Climbing Instructor for BSA
Merit Badge Counselor 2008-present
Coordinator-First Aid Event at Camporee 2013-2018
Cub Scout Den Leader 2002-2008
Meadows Arts & Technology Elementary School (MATES Charter):

Founding Family 2008
Longtime volunteer and fix it guy 2008-present
2013 Hart Vision Award- California State Volunteer of the Year, California Charter Schools Association, representing over 600,000 students
Safety Committee
Meadows Elementary

Volunteer 2002-2008
PTA
Thousand Oaks Little League

Coach/Assistant Coach/Maintenance volunteer 2002-2012
Recipient of the 2010 Earl Stone Lifetime Achievement and Leadership Award

Ascension Lutheran Church:

Homeless Feeding Program 2008-present

Good Ol Boys LAFD Fishing Club

President and lead organizer
Raises monies for the LAFRA

Volunteer- Annual California Coastal Cleanup, 2008-present
During the 2018 Wildfires, Tommy stayed back while the neighborhood was evacuated and drove around all night putting out embers in neighbors' yards. He fought fire with garden hoses, prepped structures, and even went to put out flames on a hillside very close to homes.  He helped the arriving strike team position themselves on a hillside church whose driveway was hard to navigate. He basically saved all of the Conejo Oaks Community.
Has helped many Firefighters who are injured or sick with work parties, support and now assisting with COVID testing.
Has mentored many young kids in his First in district where ever he's assigned.
Tom Kitahata encompasses everything good in the LAFD and those that work for him or around him are all the better for it.
He's not a tall man by any means but a Giant in all he does for others.
https://www.losangelesfirefighters.org/wp-content/uploads/2020/11/logo.png
406
448
Mike Bullis
https://www.losangelesfirefighters.org/wp-content/uploads/2020/11/logo_2.png
Mike Bullis
2020-11-06 16:43:48
2021-02-23 14:51:34
2020 FIREFIGHTER OF THE YEAR – CII Tommy Kitahata, FS 69-B